You can add banners / buttons to your webinar. By clicking on it, your participants can then access your sales page, website, a form or the like.
I) Add a banner / button to the webinar
Please proceed as follows to add a banner to your webinar:
1. Open the webinar project where you want to add a banner.
2. open the menu "General
3. open the "Actions" submenu
4. select the menu item "BANNER" in the upper right corner
4. click "NEW BANNER
5. define the settings of the banner
a) Upload your own banner?: Choose here, if you want to upload your own banner file or just want to enter a text
The maximum size of the various banners is:
Top: 720x90
Bottom: 720x90
Fullscreen: Gemäß der Video-Auflösung
Top right: 340x160
For simple text banners, the maximum text size is always used. For self-uploaded banner files, these are either displayed in their native resolution or, if the images are too large, reduced accordingly (but not distorted).
b) Name: Enter an internal name for the banner here.
c) Position: Select here where you want the banner to appear. The following positions are available:
Top: The banner will appear at the top of the webinar video.
Bottom: The banner will appear at the bottom of the webinar video.
Full screen: The banner is displayed over the entire video.
Top right: The banner is displayed in the top right corner of the page menu.
The entire video area becomes clickable (for example, you can make sure that buttons that you have inserted directly into your video become clickable).
Below you will find screenshots showing exactly where the banners appear.
d) Fill in all other fields accordingly.
e) If required, enter a tracking code that should be executed as soon as the banner is clicked (e.g. Google Analytics or Facebook Tracking Pixel). Attention: wrong codes will cause the banner not to be displayed anymore.
6. click on "OK" in the upper right corner
7. Define in the middle, from when to when your banner should appear
8. click on "SAVE" in the upper right corner
II) Test your banner
The easiest way to test banners is to set their start time to 10 seconds after the start of the webinar. So you don't have to watch the whole webinar to test the banners.
III) Banner positions
1. On desktop-PCs and Notebooks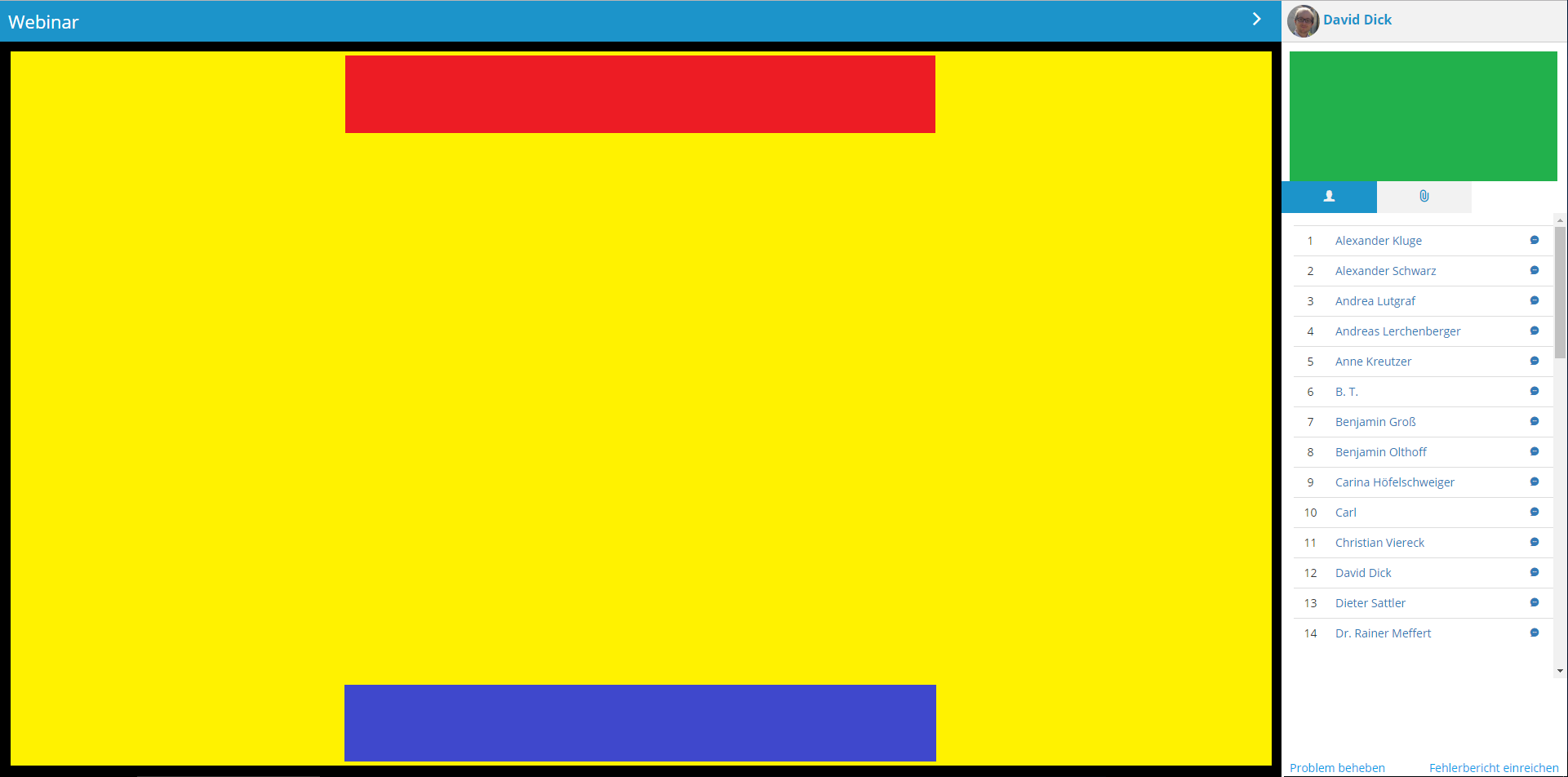 Yellow: Fullscreen / Transparent

Red: Top

Purple: Bottom

Green: Top right
2. On mobile devices
a) Landscape-moe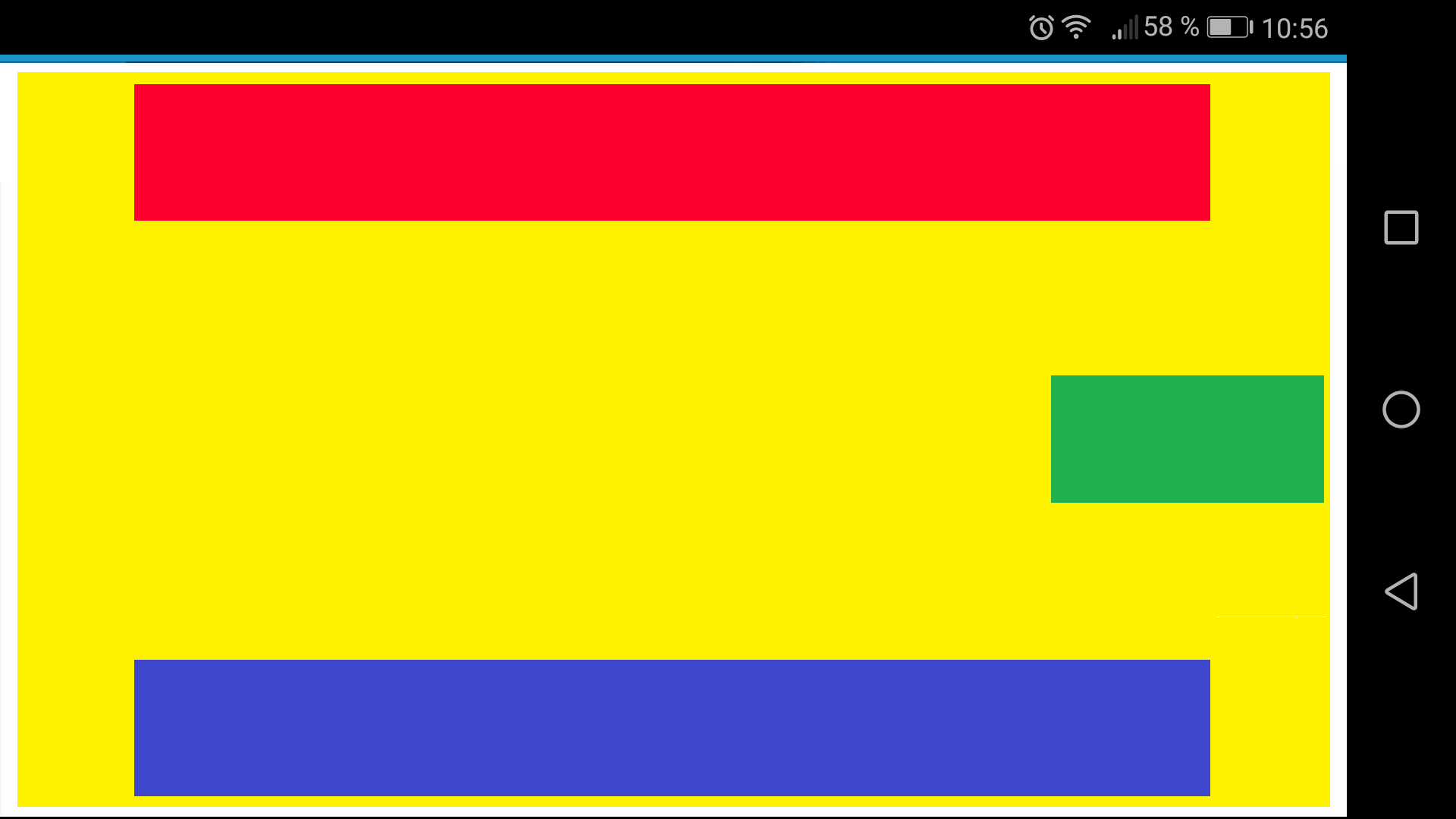 Yellow: Fullscreen / Transparent

Red: Top

Purple: Bottom

Green: Top right
b) Portrait-Mode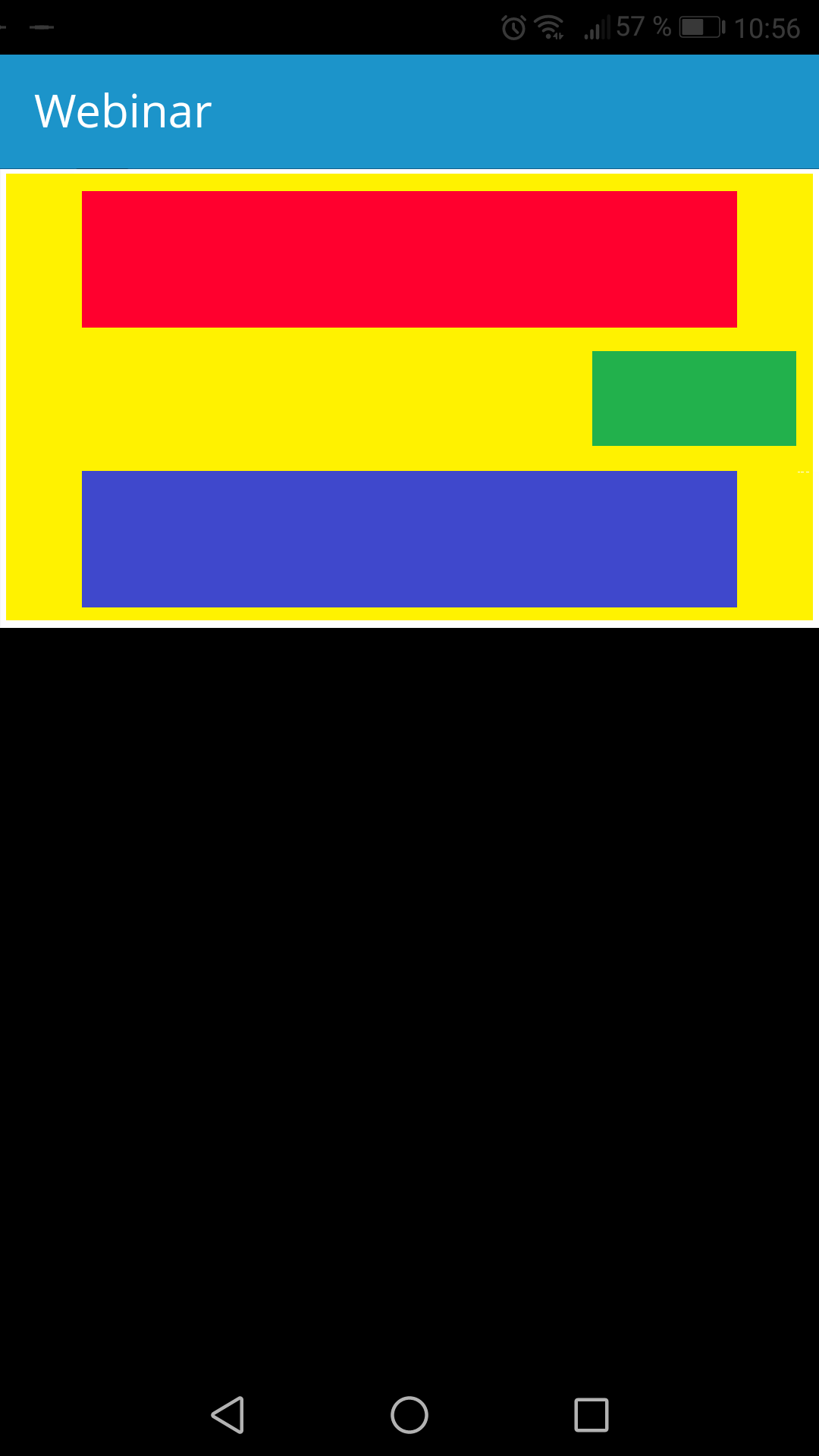 Yellow: Fullscreen / Transparent

Red: Top

Purple: Bottom

Green: Top right